15 years of helping Indian businesses
choose better software
What Is Asana?
Asana is a comprehensive project management tool that offers a range of technical features to streamline workflows and enhance collaboration within teams. With its user-friendly interface and robust capabilities, Asana provides organizations with a powerful platform for managing projects and tasks efficiently.
With Asana, usres can orchestrate work across teams at scale–from daily tasks to strategic cross-functional initiatives. Asana is the only work management platform that turns goals into action and breaks down silos between teams. More than 135,000 paying customers and millions of free organizations across 190 countries rely on Asana to manage everything from company objectives to digital transformation to product launches and marketing campaigns.
Who Uses Asana?
Teams across all industries looking for a collaborative project management tool.
Where can Asana be deployed?
Cloud-based
On-premise
---
About the vendor
Asana
Located in San Francisco, US
Founded in 2008
Asana pricing
Starting Price:
$13.49/month
Yes, has free trial
Yes, has free version
Asana has a free version and offers a free trial. Asana paid version starts at $13.49/month.
About the vendor
Asana
Located in San Francisco, US
Founded in 2008
Asana videos and images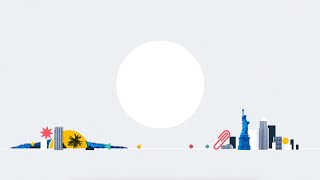 Features of Asana
@mentions
API
Access Controls/Permissions
Activity Dashboard
Activity Tracking
Activity/News Feed
Ad hoc Reporting
Agenda Management
Agile Methodologies
Alerts/Notifications
Approval Process Control
Assignment Management
Audit Trail
Automated Scheduling
Backlog Management
Bar Chart
Billing & Invoicing
Brainstorming
Brand Guidelines
Budget Management
Budgeting/Forecasting
Bug/Issue Capture
Business Process Automation
CRM Software
Calendar Management
Calendar Sync
Campaign Analytics
Campaign Management Software
Campaign Planning
Capacity Management
Change Management Software
Channel Management Software
Chat/Messaging
Client Management
Client Portal
Collaboration Tools
Color Codes/Icons
Commenting/Notes
Communication Management
Compliance Tracking
Configurable Workflow
Contact Management Software
Content Management Software (CMS)
Cost-to-Completion Tracking
Create Subtasks
Customizable Dashboard
Customizable Fields
Customizable Forms
Customizable Templates
Dashboard Software
Data Connectors
Data Import/Export
Data Tabulation
Data Visualization Software
Deadline Management
Dependency Tracking
Digital Asset Management Software
Discussions/Forums
Display Ad Management
Document Management Software
Document Storage
Drag & Drop
Electronic Forms
Email Management Software
Email Marketing Software
Email-to-Task Conversion
Employee Database
Employee Directory
Employee Management
Employee Onboarding
Employee Scheduling Software
Event Triggered Actions
Feedback Management
File Management
File Sharing Software
File Transfer
Financial Management Software
For IT Project Management
Forecasting
Forms Automation Software
Forms Creation & Design
Forms Management
Gantt/Timeline View
Goal Management
Goal Setting/Tracking
Graphical Workflow Editor
Guest Access
Idea Management Software
Ideation
Import Tasks
Innovation Management Tools
Integrated Business Operations
Issue Management
Issue Tracking Software
KPI Monitoring
Kanban Board
Knowledge Management Software
Labor Forecasting
Lead Management Software
Live Chat Software
Machine Learning Software
Marketing Automation Software
Marketing Calendar
Media Planning
Meeting Management
Messaging
Milestone Tracking
Mobile Access
Multi-Campaign
Multi-Channel Marketing
Multiple Projects
Natural Language Processing
No-Code
Notes Management
Orientation Workflow Management
Percent-Complete Tracking
Performance Review Management
Personalization Software
Polls/Voting
Portfolio Management
Presentation Tools
Prioritization
Process Modeling & Designing
Product Lifecycle Management Software
Product Roadmapping
Productivity Tools
Progress Tracking
Project Management Software
Project Planning Software
Project Planning/Scheduling
Project Scheduling
Project Tracking Software
ROI Tracking
Real Time Data
Real Time Editing
Real Time Notifications
Real Time Reporting
Real Time Updates
Real-Time Chat
Recurring Tasks
Reminders
Remote Access/Control
Remote Support Software
Reporting & Statistics
Reporting/Analytics
Reporting/Project Tracking
Requirements Management Software
Resource Management Software
Resource Request
Resource Scheduling
Risk Management Software
Roadmapping
Role-Based Permissions
Rules-Based Workflow
Scenario Planning
Scheduling Software
Screen Sharing Software
Search/Filter
Single Page View
Single Sign On (SSO) Software
Skills Tracking
Social Media Monitoring Software
Status Tracking
Strategic Planning Software
Surveys & Feedback
Tagging
Task Editing/Updating
Task Management Software
Task Progress Tracking
Task Scheduling
Task Tagging
Template Management
Templates
Third Party Integrations
Ticket Management
Time & Attendance
Time & Expense Tracking
Time Tracking Software
Training Management
Transcripts/Chat History
User Management
Utilization Reporting
Version Control
Visual Workflow Management
Visualization
Web-based Deployment
Workflow Configuration
Workflow Management Software
Asana Reviews for Indian Users
Md. Abu Sadek
Executive Officer in Bangladesh
Verified LinkedIn User
Executive Office, 11–50 Employees
Used the Software for: 2+ years
Reviewer Source
Best Project Management Software -Asana
Pros:
Real-time collaboration and communication with team members are best facilities. Effective project management system is another thing which I like most.
Cons:
Price is slightly higher than other software on the category.
Retail, 11–50 Employees
Used the Software for: 2+ years
Reviewer Source
Very handy project management software for SMBs
Comments: I love using Asana to manage my business. We literally have everything we're planning to do on there. From stuff like sourcing and logistics, to marketing, we use it to manage our projects in various areas of our work. It's intuitive and easy to set up, and it's got a lot of features for small businesses to log and plan their projects. Would definitely recommend overall.
Pros:
I love how you can use it even as a very small company. A lot of the other project management tools we evaluated were either only for large companies or had really low usage limits. Whereas with Asana, we can get all the stuff we want done, and more, without having to jump up three plans in the process. It's also very easy to implement and learn how to use in the beginning
Cons:
Nothing sticks out that much, we get the odd bug or issue here and there but it works great almost all the time
Alternatives Considered: Jira and monday.com
Reasons for Switching to Asana: Asana looked much more suited to small-scale use, whereas the other two had harsh usage limits that would've made it a bit costly for us to use properly.
Simon
Senior Data Anlayst in Australia
Market Research Software, 51–200 Employees
Used the Software for: 1+ year
Reviewer Source
Fine, mostly
Comments: It does what it does 'fine', it wouldn't be so widespread and one of the go to options if it didn't, however, it suffers from what any product like this does, and is that you can end up spending more time scheduling and rescheduling the workload than actually completing the work if you're not careful
Pros:
Fairly well known so good chance new hires come with a basic level of understanding from previous employment, not a massively high barrier to entry to get started with the basics, but some more advanced features are a little esoteric.
Cons:
Support's ropey and integration seems to be harder work than it needs be, documentation can be outdated, misleading and straight up wrong in some instances. Missing some fairly obvious features that're repeatedly requested in the support forum but instead we get something kind of random and mostly useless that I guess a big client paid for and they've rolled it out to everyone to make it look like ongoing development is there regardless of effectiveness whilst ignoring community demand for things that'd be actually useful to a wider base.
Dylan
Operations in Australia
Verified LinkedIn User
Photography, 11–50 Employees
Used the Software for: 1-5 months
Reviewer Source
Awesome software but we couldn't get people to adopt it.
Comments: It's a great piece of software and in another organisation I think I could have happily adopted it. However, it wasn't the right fit for our organisation or our users.
Pros:
Asana's free plan is very generous, and would have covered our main needs. Their commercial pricing is also fair and provides good value for money. As an organisation, we work across multiple offices and countries and good project management was always a bit of a gap. I was very enthusiastic about Asana and loved the depth of features, particular the granular tracking, and the good integration with external tools (we have worked hard to try and connect our workflows together). The ability to communicate at multiple levels within projects was also something I found very appealing.We spent quite a bit of time setting up projects as part of the testing process, and I enjoyed the ability to do it properly (compared to the very complicated set of google sheets we had been using prior to this)
Cons:
The biggest gap we found was that for users not steeped in project management or project management tools the learning curve was too high. They either used it superficially, or avoided using it all. It was not a criticism of the software per se, as the UI is well-thought out and there are lots of support resources. However for an organisation like ours, we needed something far simpler for our users, as technological resistance is always a challenge. WE may not have used it to it's full extent, but it would have been useful to have the ability to simplify some of the viewsm as not all users needed or wanted the depths of controls presented to them. I also found the reporting slightly frustrating. It wasn't actually a core feature we needed, but the reports that did exist were sometimes frustratingly incomplete.
Alternatives Considered: Time Doctor, Trello and Slack
Reasons for Choosing Asana: We needed better tracking and oversight of projects.
Switched From: Google Sheets
Reasons for Switching to Asana: We ended up going with Trello rather than Asana due to the simpler learning curve and the ability to use it at multiple elvels.
Verified Reviewer
Verified LinkedIn User
Nonprofit Organization Management, 51–200 Employees
Used the Software for: 2+ years
Reviewer Source
LOVE Asana
Comments: Overall, Asana is INCREDIBLE. I love the ease of everything. Once it's set up, it requires very little maintenance. I've used Asana as a CRM, ATS, Marketing Management system, project manager, employee management, etc. It's amazing to automate tasks and for project management. It's great to implement in companies (as long as they're willing and open to using it). Highly recommend.
Pros:
I am personally a big fan of Asana. My previous employer used Slack, and I hated it - it seemed clunky and hard to find things. I did a lot of research to find a better system for files, organization, project management, etc. I found Asana and fell in love. It's very similar to Monday.com. Templates are provided to make it easier to set up. There is a brief learning curve, but it's pretty easy. If you're super tech-savvy, then it takes time to set up exactly how you want, but once you do, then it's minimal maintenance. You can even automate tasks and have it integrated with other apps that you use! I love the sleek look of Asana and the overall ease. It's saved me so much time and helped keep me organized.
Cons:
Only a few things that I'm not a big fan of. If you have a big team, then it gets costly pretty quickly - it's $10 - $31/per user per month, depending on the plan. Another thing is that it does take some time to set up IF you are very particular and want to automate a lot of tasks and projects. There are not many cons, considering most project management software takes time to set up and can be costly.